I am testing some jquery stuff and the shadowbox plugin, I thought I might as well put some shots on the blog. I was off sailing last weekend at Volendam, weather predictions had been mild, we started the saturday race with a slight fog, and out on the lake we got some wind.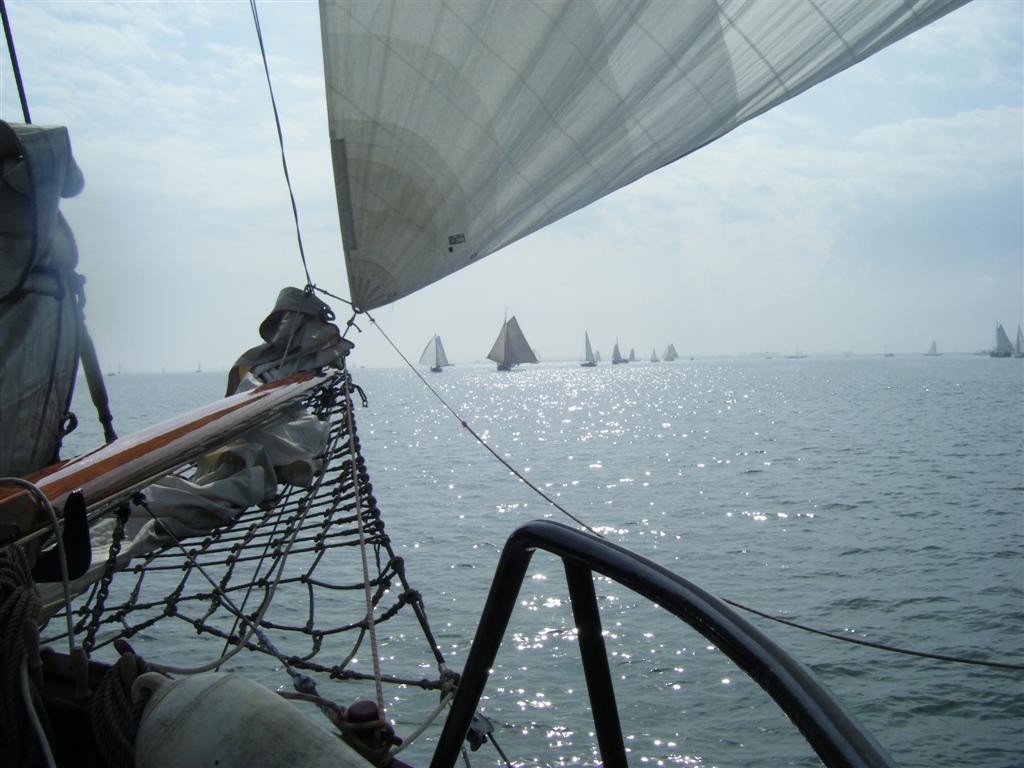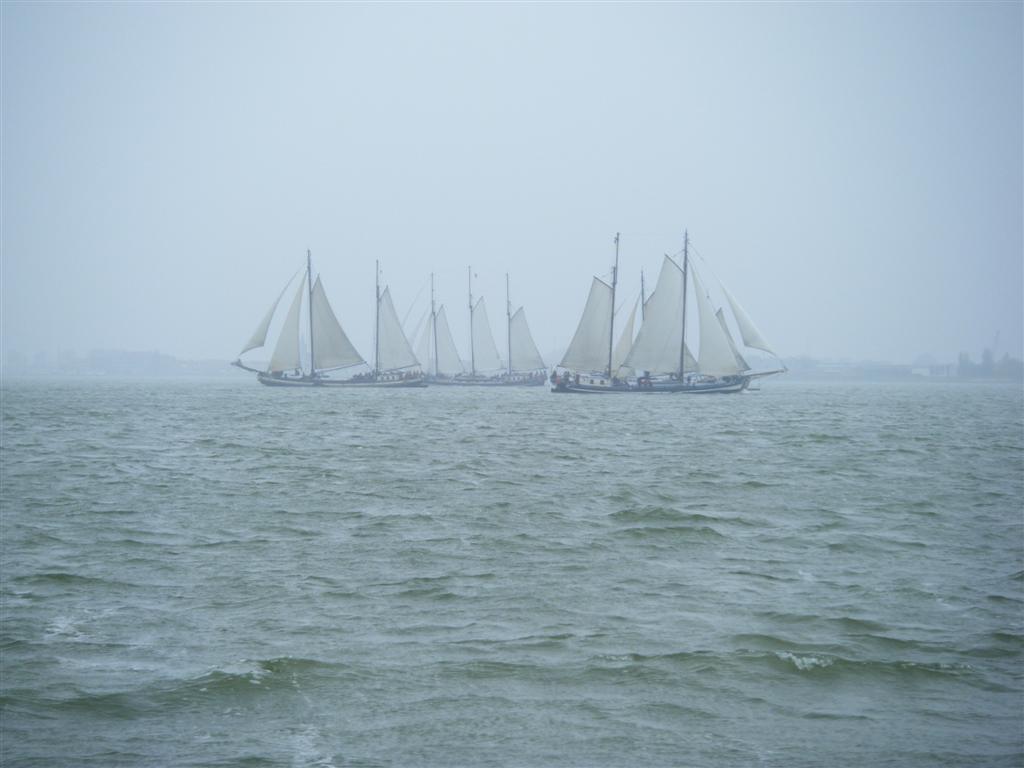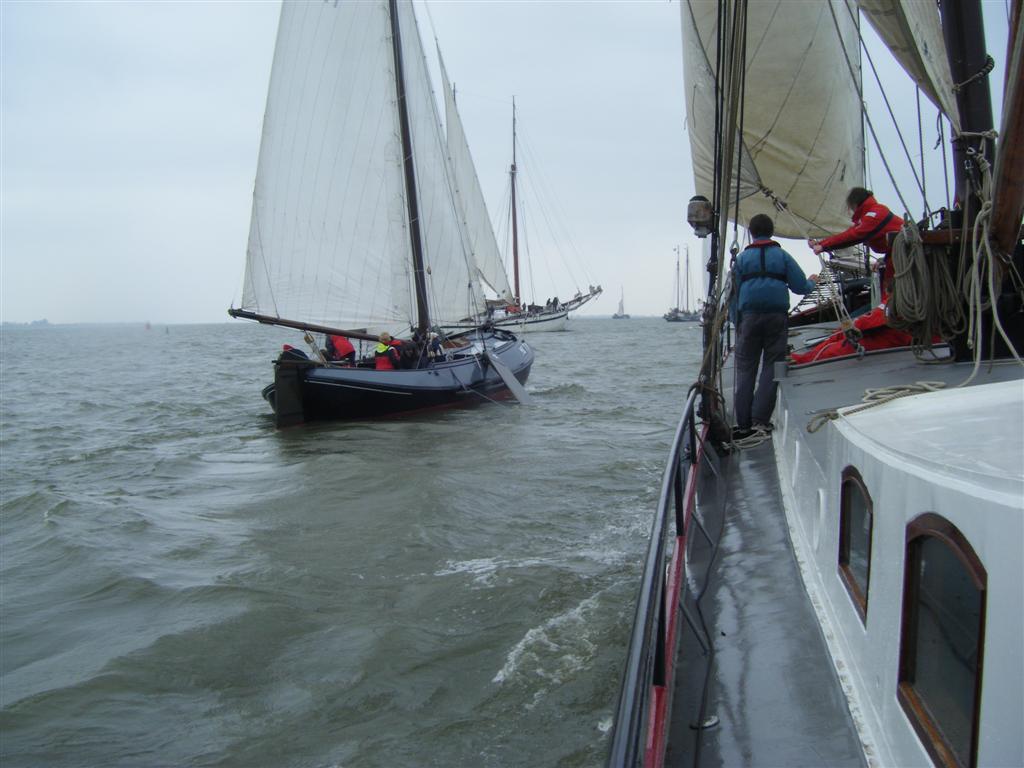 A tjalk can tilt well over 35 degrees. If you go sit on the lower side and it tilts a bit too much, you get really wet.
These ships were originally built to transport dung and potatoes as small freighters in shallow waters. In the late 50's they became obsolete, and many were refitted to serve as passenger ships and yachts. There were over 60 of them at Volendam last weekend.
My dad grew up a few miles from Volendam, some family live there.

The sunday race was bizar, there was no wind at all on the first stretch, we got overtaken by a couple of swimming ducks, twice.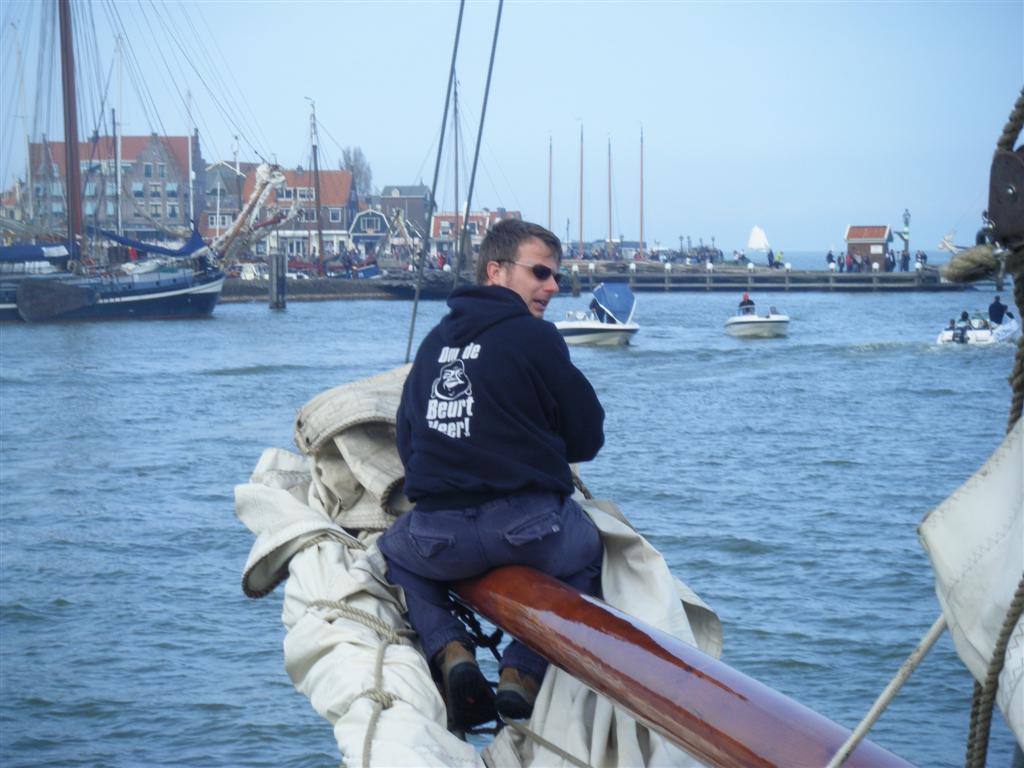 Brilliant weather.
Luckily there is more to life than bits and bytes.